Za'atar BBQ Chicken
Author: Raquel
Turn to your BBQ to whip up this tasty whole roasted chicken recipe.
Za'atar is a fantastic spice to BBQ with; it really holds its own when it comes to fire and flame.
1 whole chicken
Olive oil
Cracked pepper
Coarse salt
1 tbsp za'atar spice
3 lemons, quartered
4 shallots, halved
Turn on four burners and close the lid. Allow the BBQ to heat up for 15 mins or until it reaches 180°C
Meanwhile, rub the chicken with lemon, then place half of the lemons into the chicken's cavity and the other half into the baking dish. Add the shallots, season with salt and pepper and drizzle over olive oil.
Rub the chicken with oil, salt, pepper and za'atar and place in a baking dish. We've used a foil one to save on washing up!
Turn the burners in the middle of the BBQ off, place the chicken in the centre – you do not want direct heat under the baking dish.
Keep an eye on the thermometer and adjust the flame to keep the internal temperature at a constant 180°C.
Roast for 50 – 60 mins basting every 10 mins or so. Don't keep the hood up for too long or you'll loose heat.
The chicken is cooked when the juices run clear when pierced with a knife close to the bone.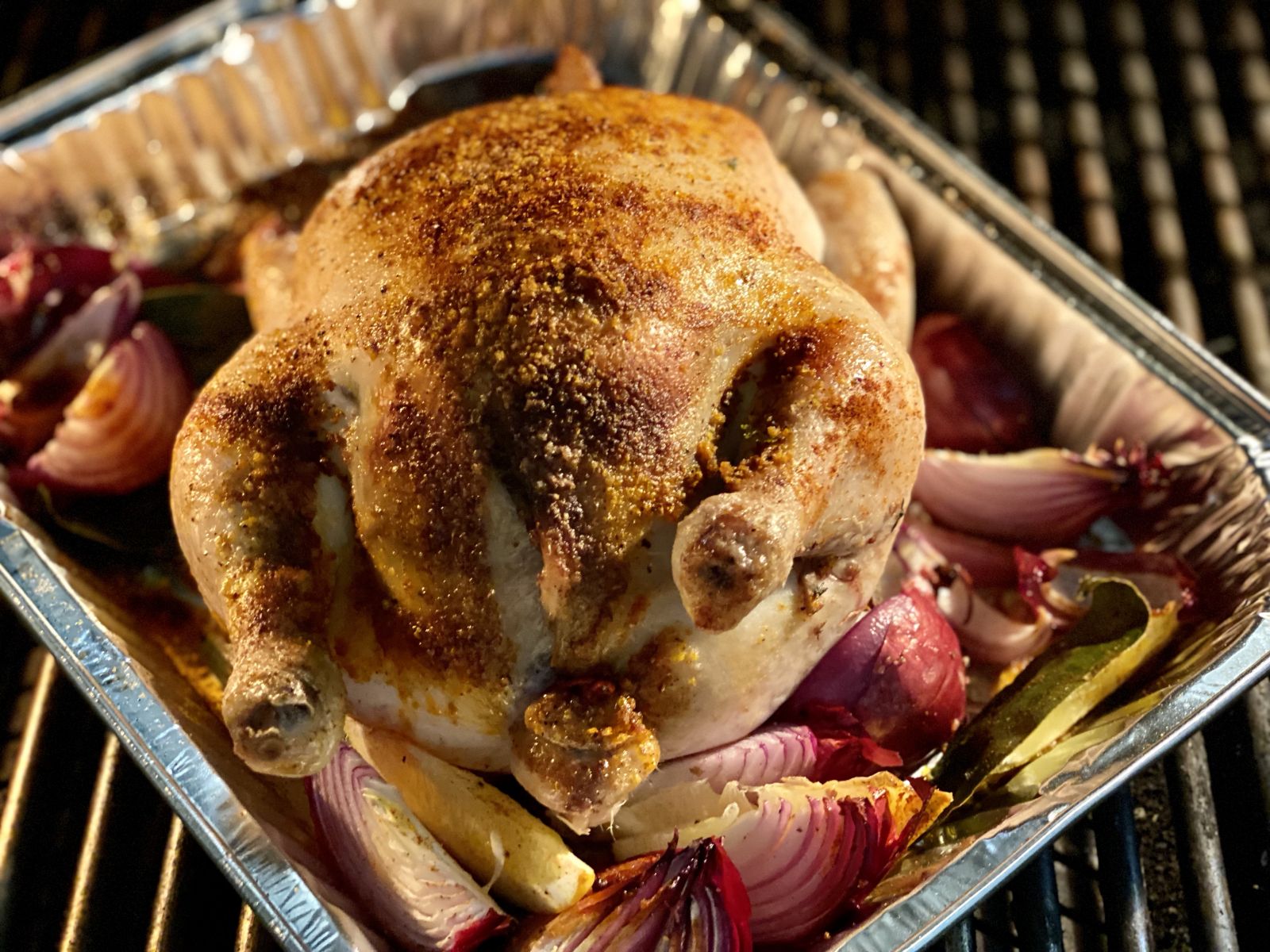 ---
Leave a comment