Spinach & Pomegranate Salad
Serves 4 as a side
Brighten up your spring BBQ table with this zesty pomegranate salad!
Add grilled chicken to this vibrant salad to make a complete meal!
300g baby spinach
1 pomegranate
1 Spanish onion, sliced
1 large tomato, roughly chopped
Juice 1 lemon
2 tbsp olive oil
Coarse salt
Cracked pepper
Cut the pomegranate in half thorough the middle. Place it cut side down across your fingers and use a wooden spoon or the back of a large knife to hit the outside of the fruit until all of the seeds have fallen out of the shell.
Place all salad ingredients on a platter.
Combine lemon juice, olive oil, salt and pepper in a small jar and shake to emulsify.
Pour over the dressing and you're done!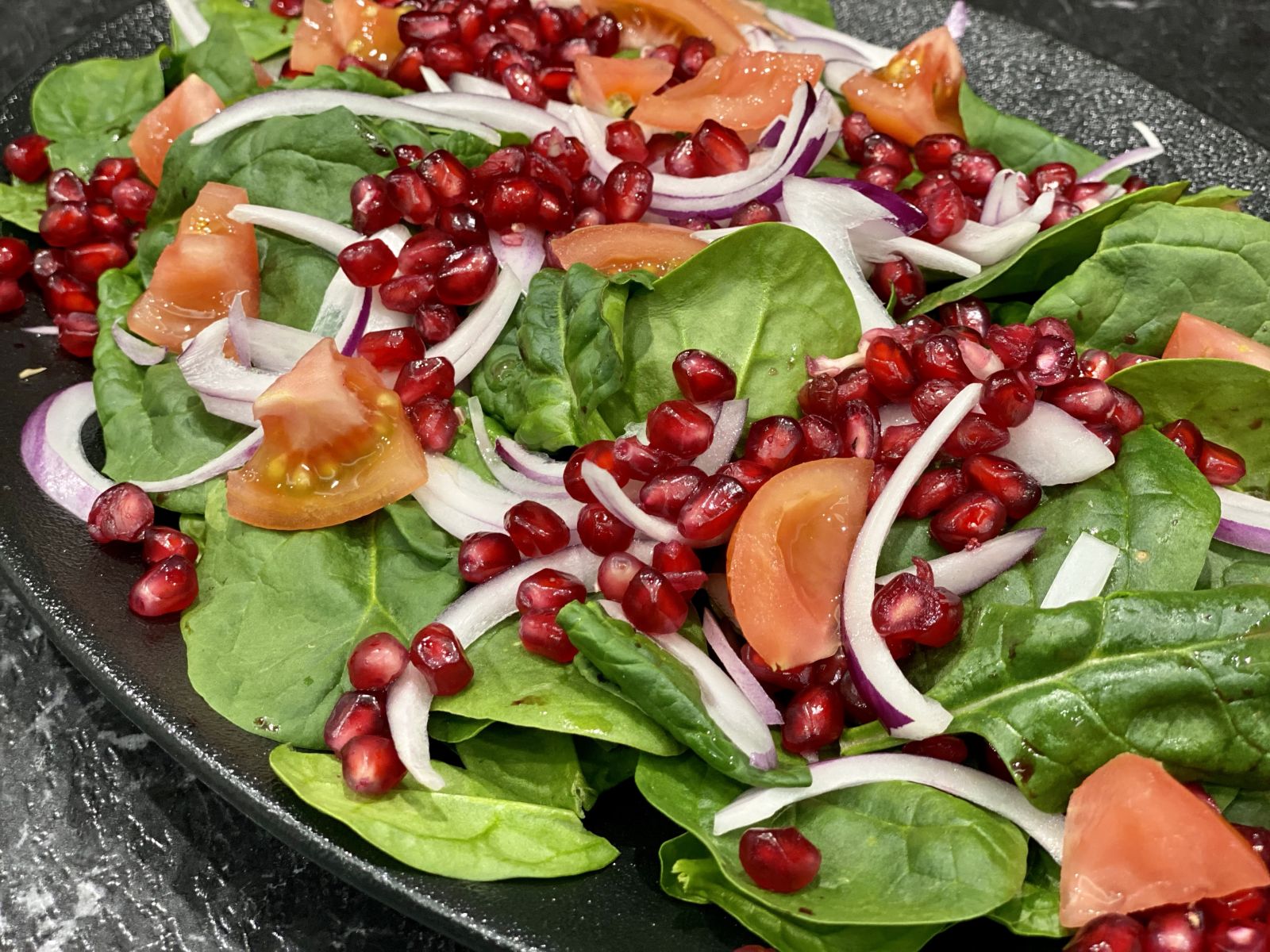 ---
Leave a comment