Pizza On Your BBQ - How To Cook Pizza On Your Barbecue
Author: Raquel
Pizza On Your BBQ!
Yes, you read that right!
Your BBQ makes a fantastic pizza oven! Get yourself a pizza stone or a terracotta planter base, and you're all set!
Yes, we also just said to get yourself a terracotta planter base! You can pick them up for a few dollars at your local hardware store or garden centre. Regardless, don't pay too much for a pizza stone, they get super grotty on the BBQ super fast. Plus, terracotta planter bases come in lots of different sizes.
Okay, so, how do you turn your gas BBQ into a pizza oven?
First up, make sure your BBQ is clean.
Place your stone or terracotta planter base in the middle of the barbeque and close the lid.
Turn the flames on either side of the pizza stone to medium-low and heat it for about 5 -7 mins to slowly heat the base. Then turn them to medium-high, close the hood and heat the BBQ until it reaches about 220°.
Place your pizza on the base and quickly close the hood again – try not to open the hood too often or for too long, your BBQ is just like your oven in the kitchen, the longer the hood is up, the more heat you will lose. Keep an eye on the pizza through the viewing window.
Now, wait for it to cook. It's as simple as that!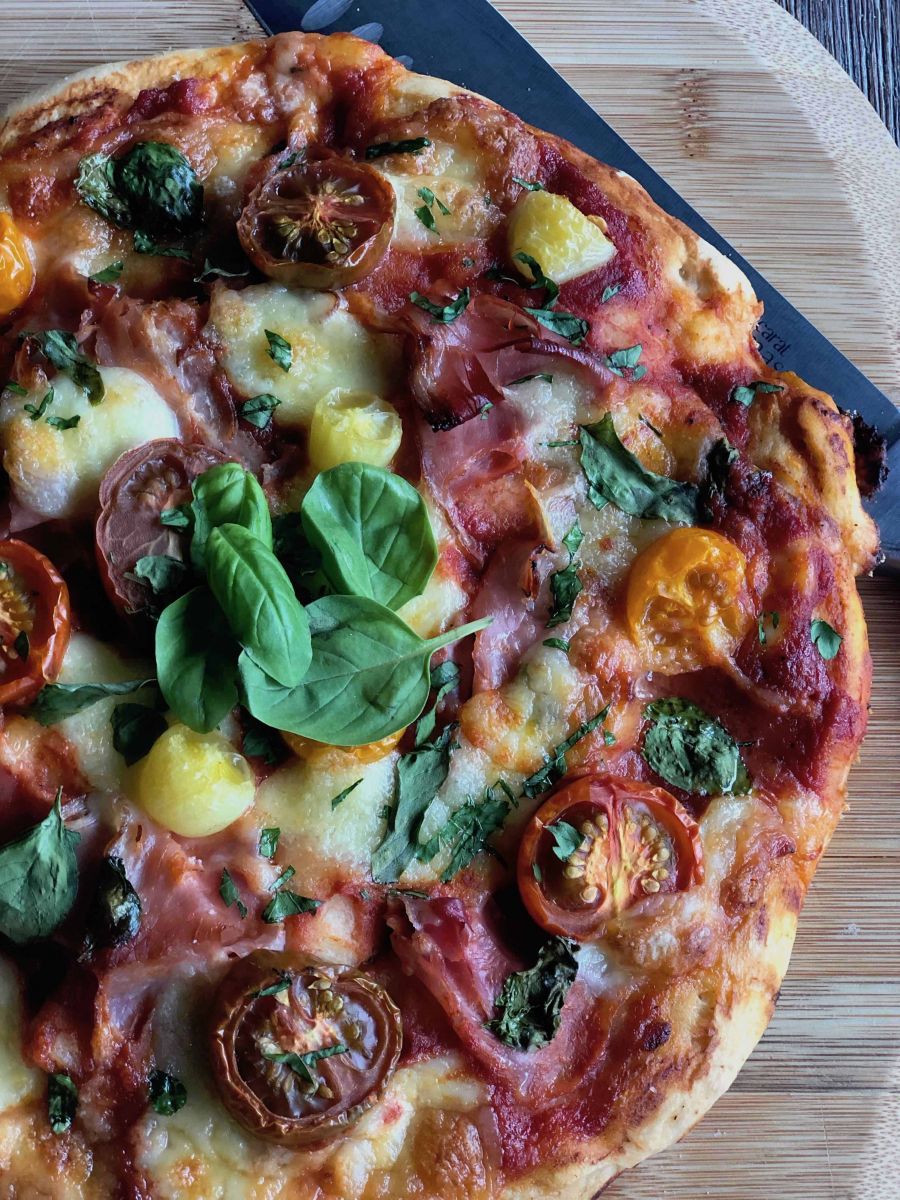 ---
Leave a comment