Greek Style Beef and Veggie Skewers
Greek-Style Beef & Veggie Skewers
Makes 8 skewers
If there is one thing Greeks do well its marinading meat to cook over a fire! These skewers super tasty and super easy to make too!
If you're using bamboo skewers make sure you soak them in water before threading the ingredients on.
Ingredients
500g beef, cubed
1 Spanish onion, cut into chunks
1 red capsicum, cut into chunks
16 small button mushrooms, peeled and stalks removed
Marinade Ingredients
10 sprigs thyme, leaves removed
1 tbsp dried oregano
¼ c olive oil,
3 cloves garlic, crushed
1 tsp coarse salt
1 tsp cracked pepper
Juice of 1 lemon
Extra lemon to serve, quartered
Method
Combine all marinade ingredients in a bowl or zip lock bag and add the beef and veggies.
Preheat BBQ grill over medium flame.
Thread the veggies onto the skewers and place skewers on the grill.
After 2 mins start turning them until they're cooked to your liking, brushing the skewers with the excess marinade as you go.
Remove from the grill and serve with lemon wedges.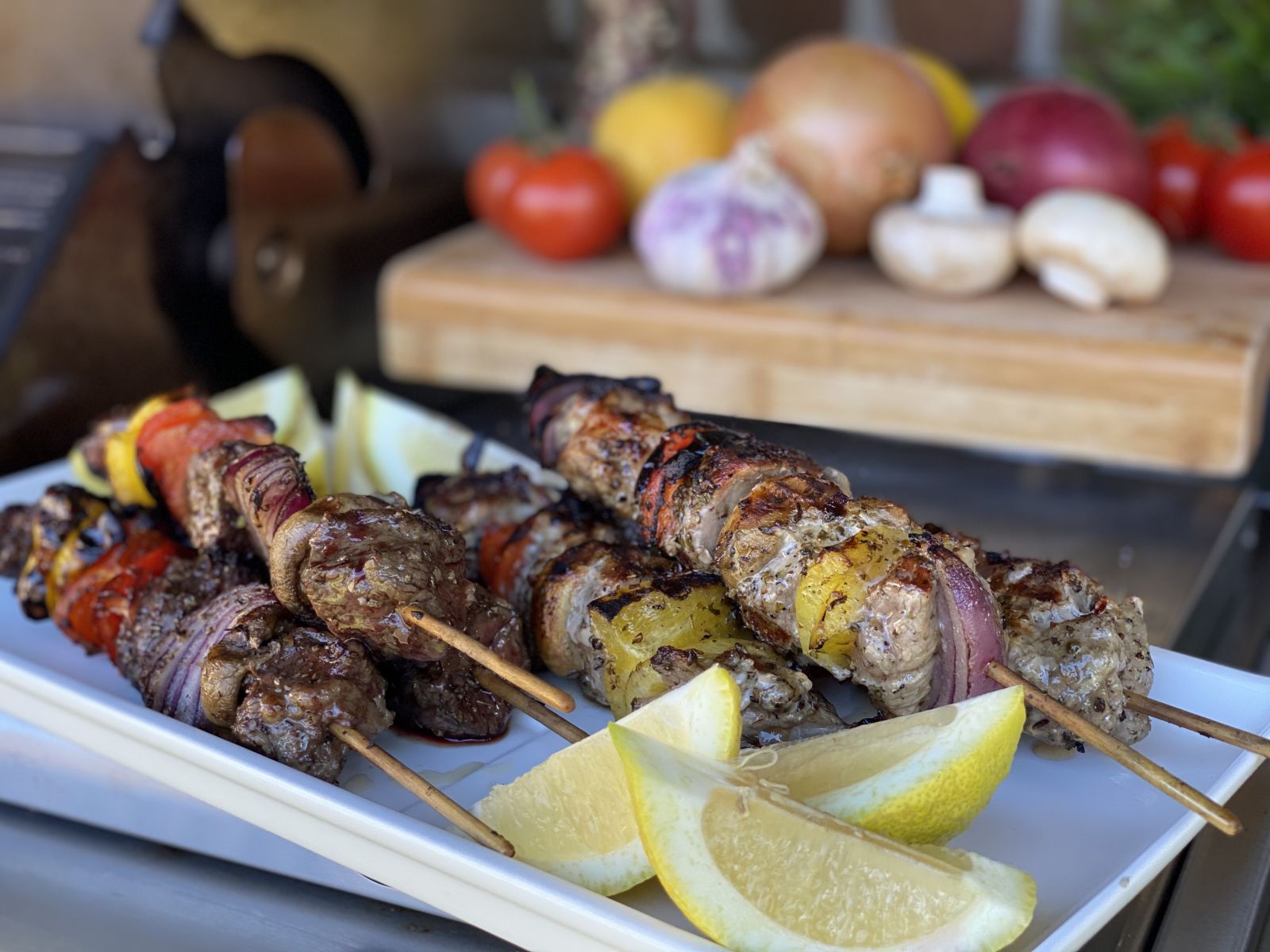 ---
Leave a comment