Sticky BBQ Pork Ribs with Plum Sauce
Not much beats a slow-cooked, spice-rubbed pork ribs cooked over a flame. The aroma gets me every time!
This is one of those recipes where you will need to set up heat zones. Don't put the ribs over direct flame or they will cook too quickly! (If you want more info on how to set up heat zones download our free BBQ cookbook).
Place ribs in a roasting dish or foil tray if you want to avoid washing a roasting dish!
Place the tray in the middle of the BBQ and turn the burners on either side of the tray to low flame.
Remove the tray (we were just using it as a guide to set up), close the lid and let the BBQ heat to about 150°C.
Ingredients
2 Pork ribs lengths – there is usually 12 on a length
1 tsp smoked paprika
1 tsp garlic powder
1 tsp onion powder
Salt
Pepper
½ tsp chilli powder
½ tsp ground cloves
Olive oil
1 bottle plum sauce
Method
Combine all spices in a bowl and mix well.
Rub the spice mix into your pork ribs, wrap in cling film, and pop in the fridge for a few days or over night!
See instructions above for prepping your BBQ.
Place the ribs in a roasting dish. Drizzle over olive oil, cover with foil, and place in the centre of the BBQ, not over direct heat.
Keep an eye on the temperature gauge and make sure it's sitting around 150°C.
Check them once every hour and baste them with the pan juices.
Remove the foil, baste them with the juices again, brush over some plum sauce and place the ribs on the grill. Turn flame up to medium and continue brushing over plum sauce and BBQ them until they're slightly charred.
Remove from grill and brush over more plum sauce.
Serve with your favourite slaw or potato salad.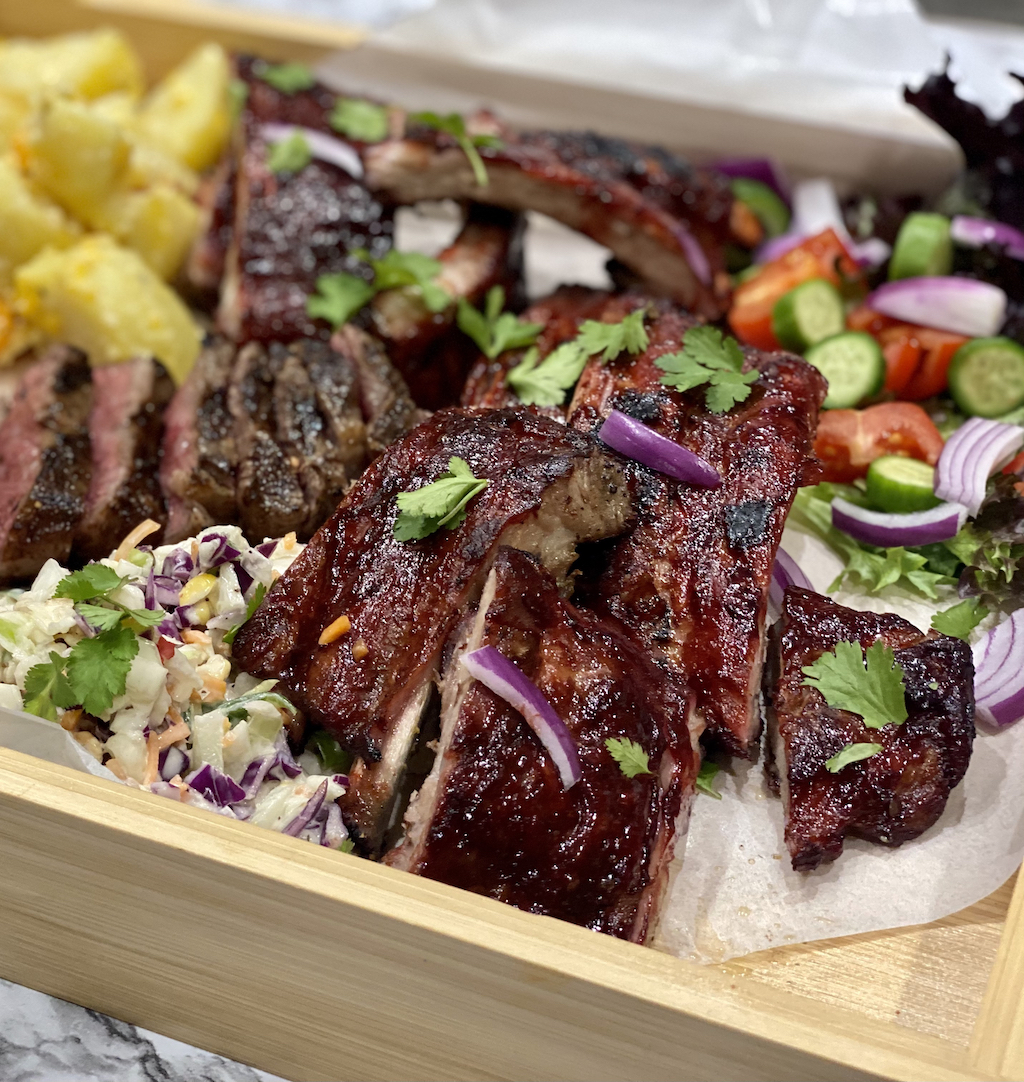 ---
Leave a comment